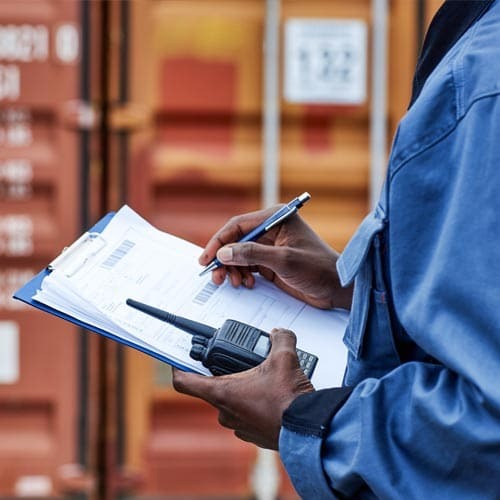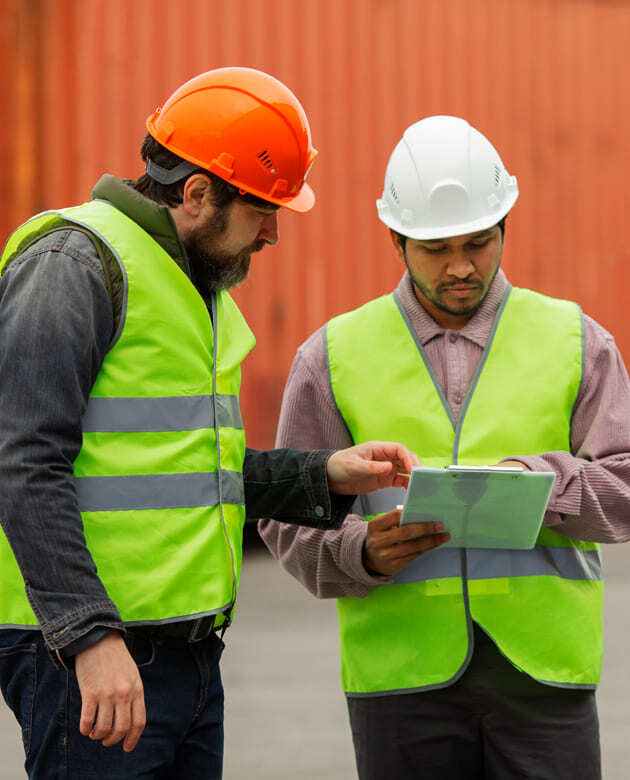 Customs Brokerage & Trade Compliance Services
AIR 7 SEAS helps importers and exporters process declarations through customs and associated border agencies in USA. We prepare required documentation, calculate duties and other taxes on behalf of the importer, arrange for inspections required by governmental agencies, and arrange for delivery.
Duties. Tariffs. Reporting. Regulations. Paperwork. Any one of these factors is enough to make clearing customs complicated. Together, they can be daunting—enough to deter some companies from pursuing international sales. Working with us gives you access to customs brokerage experts who live and breathe customs clearance every day. So whether you transport products by plane, ship, truck, or rail, you have the peace of mind, the know-how, and the support to help you be successful.
Import Customs Brokerage Service
Importers generally rely on us for arranging Customs trade compliance regulating the imports of their products -
Customs clearance & release (Entry Summary - 7501)
Cargo Return (in-bond or otherwise) of rejected goods
Transloading for Intermodal or Air/Road move (in-bond or otherwise)
In-Bond moves from port to inland points
Transborder move from port (i.e. to Mexico, Canada & other neighboring countries)
IT/IE/T&E (Form 7512) preparation and arrangement
Customs examinations i.e. CET/VACIS/MET/Tail Gate
Foreign Trade Zone (FTZ) entry & release
Importer Security Filing (ISF, 10+2) & bond (if required)
FDA/USDA & Other government agencies clearance & release
Carnet & Temporary import in-bond clearance
Duty Drawback (Form 7551/52/53/14) for return or goods
In-Bond for segregation, deconsolidation or storage at low cost than ports
Automated Manifest System - AMS
Environmental Protection Agency - EPA forms & approval process for vehicles, motors etc
Unaccompanied Household personal goods entry clearance (Form 3299)
Bonds (Continuous or Single Entry)
Manipulate, Examine, Sample or Transfer Goods while in bond (Form 3499)
Obtain Importer ID# (Form 5106) for USA or overseas parties (for DDU/DDP shipments)
Pro Forma Invoice
Insurance arrangement to cover the risks of customs & other government entities rejections
Export Customs Services
Exporters generally rely on us for arranging Customs trade compliance regulating their products and other as listed below -
Duty Drawback (Form 7551/52/53/14) for return or goods
Certificate of Origin certified from Chamber/Consulate/Embassy & other Organizations
SED (Shipper's Export Declaration) from AES (Automated Export System)
Technical assistance in export license
Returning Goods In-Bond or otherwise (IT/IE/T&E - Form 7512)
Carnet preparation & bond arrangement for temporary export
Seized goods release (seized due to misdeclaration, restricted goods, defective/infested, FDA rejection)
Certificate of Free Sale from state
Certificate of Registration (Form 4455) for duty free entry of temporary export
Banking documentation such as Letter of Credit, Sight Draft
Used Capital Goods useful remaining life certification
Access our customs brokerage experts
Customs is vital in international shipping and moving. Exporters and importers rely on professionals like Customs Brokers, Freight Forwarders, and international shipping service providers to comply with trade regulations. Each shipment involves multiple vendors, requiring coordination for reasonable costs and dependable transit times.
With years of experience, licenses, and knowledge of regulations, our team meets client expectations. We excel in the USA and have a global network of agents for overseas ports. We prioritize document compliance to avoid delays and expenses.
Our import specialists ensure compliance with pre-shipping requirements such as ISF for ocean shipping. We guide importers, offer expedited solutions, and protect them from penalties and delays. Clients appreciate our professionalism in difficult situations, saving them hassle, delays, and expenses.
Our handling fees are competitive, and we aim to provide better and attentive service without cost increases for regular importers. Clients can use our services partially or for the entire shipping process. We assign dedicated personnel for quoting rates and coordination, making the process dependable and time-saving.
Shipment status updates are provided online or through preferred communication channels, and we promptly address modifications for rush or emergency requirements.
One efficient point of contact